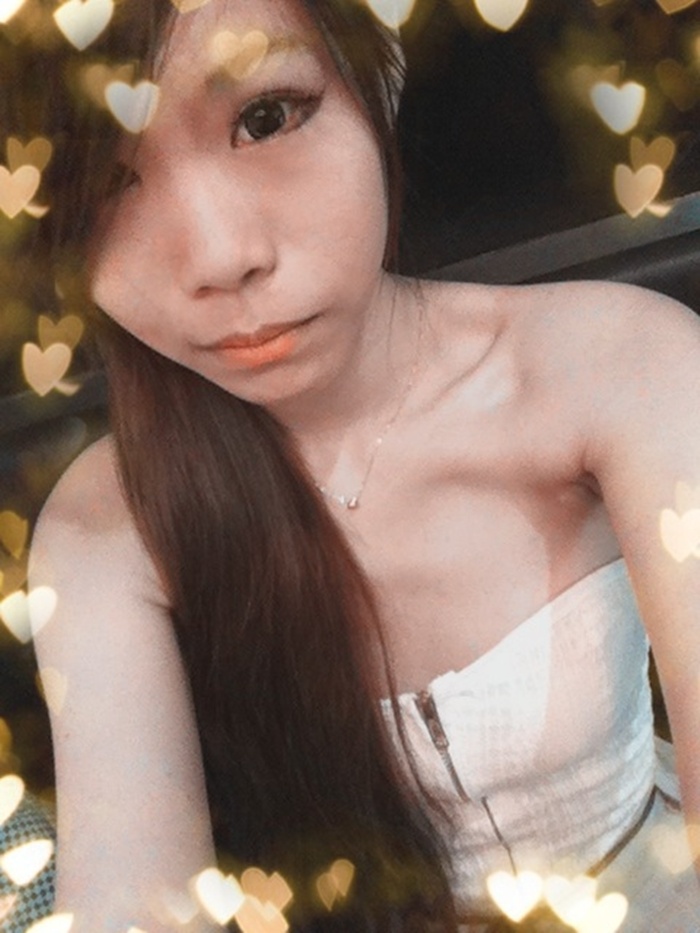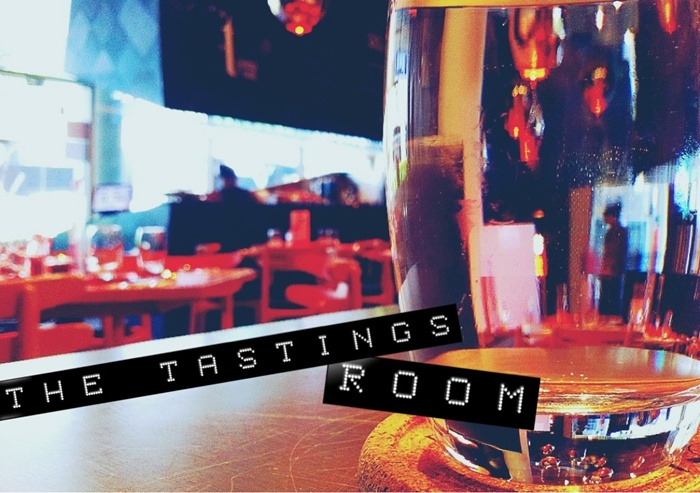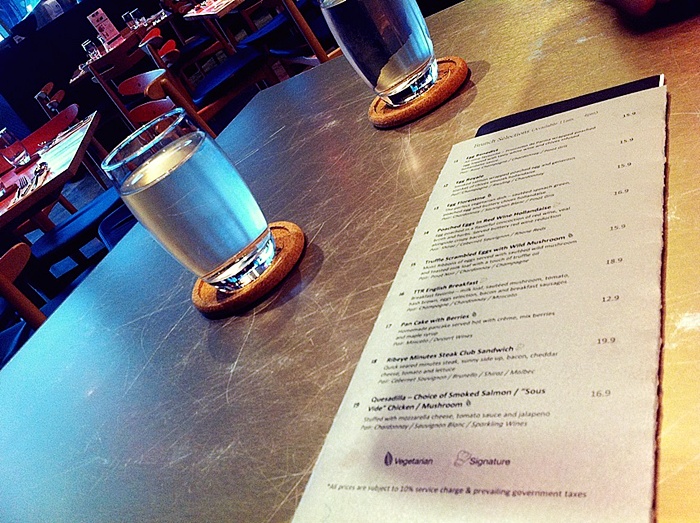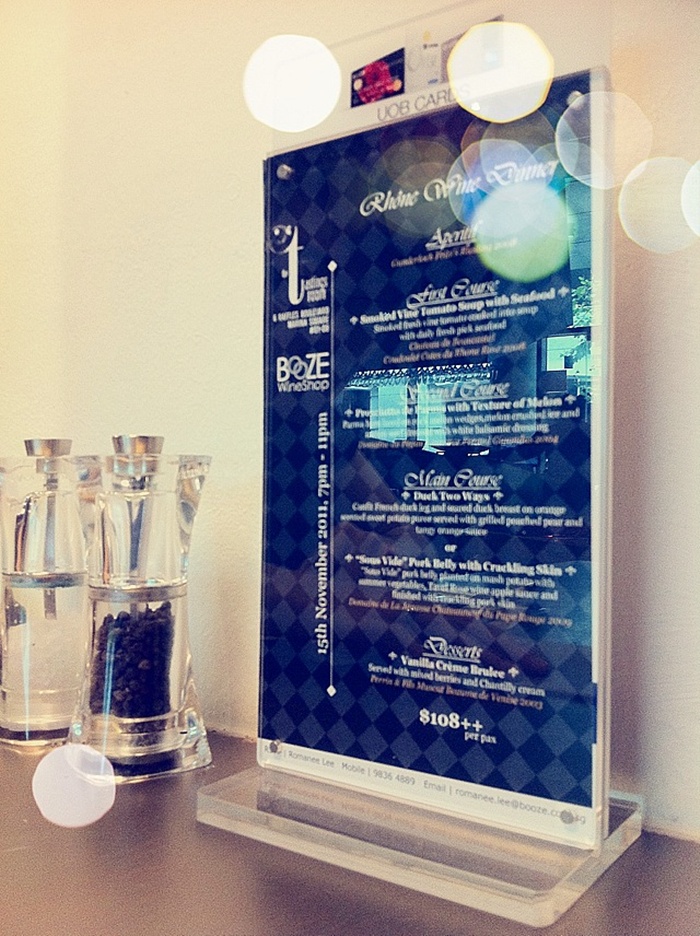 I find the menu too expensive so we only ordered egg benedicts.
But I heard that the owner's changing its concept so the prices are lowered significantly!! </p> <p>
The ambiance is casual but more atas than most, service was meh.
Also, it felt like there's an unwritten rule that everyone should hush and behave all prim and proper :o
Probably because of the price..?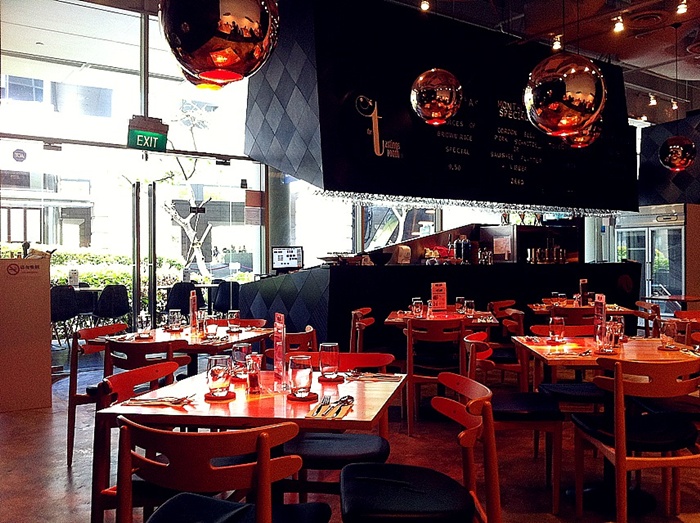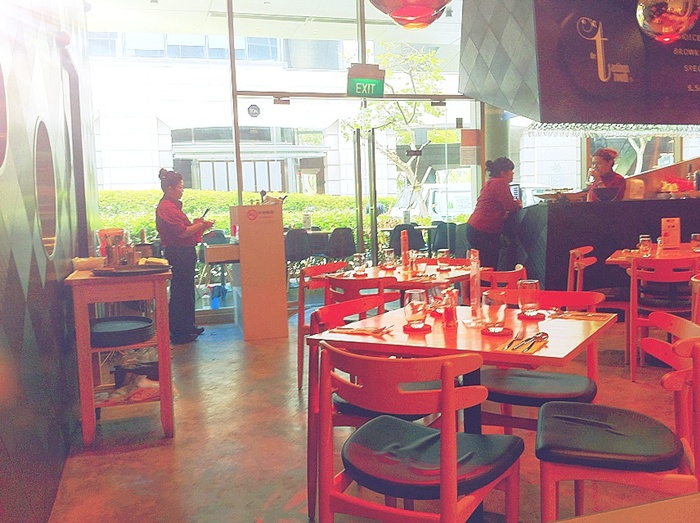 The quality's good, but still, just the food alone isn't enough to convince me of value of the price.
Now thatI know the exhorbidant prices are out of the way, I'll definitely go back!
Plus I do like the interior,
I like black walls (: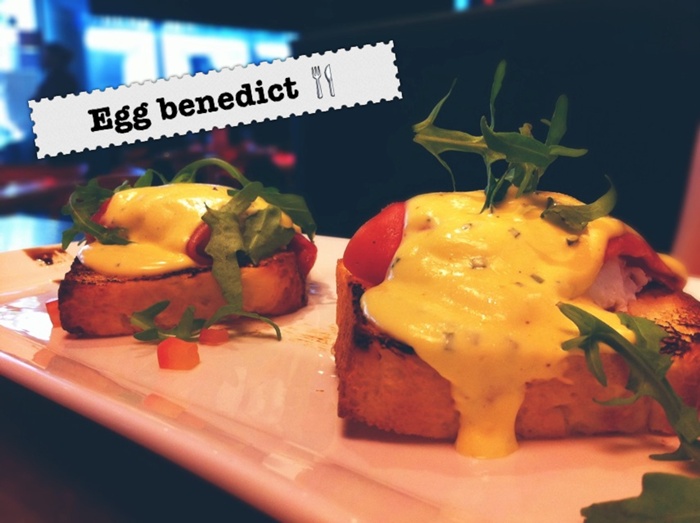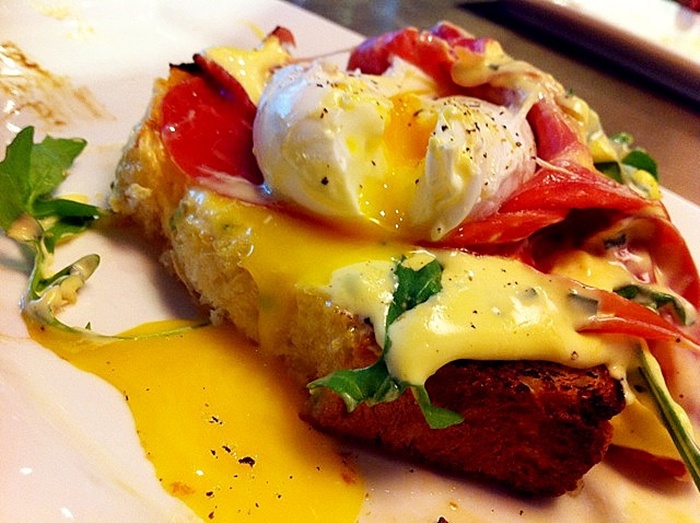 Poached Eggs with Parma Ham
The egg is poached perfectly with yolk oozing out as my knife runs into it - a really pleasant and inviting sight
 I ordered this cos of parma ham! PARMA HAM's like the ultimate king of all food savory 
<p>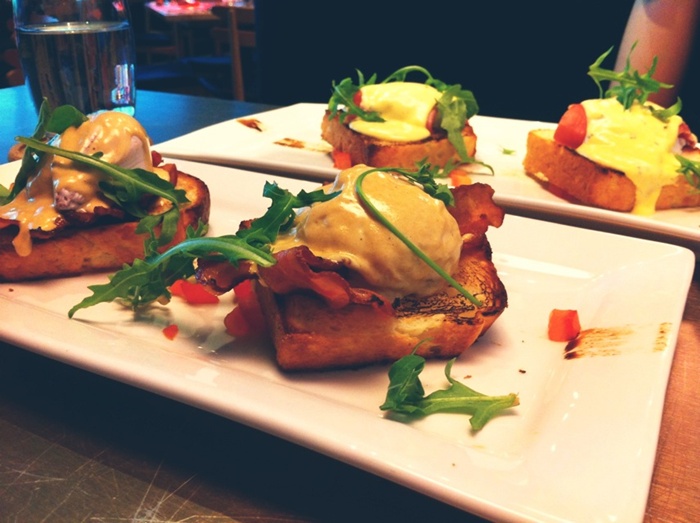 </p>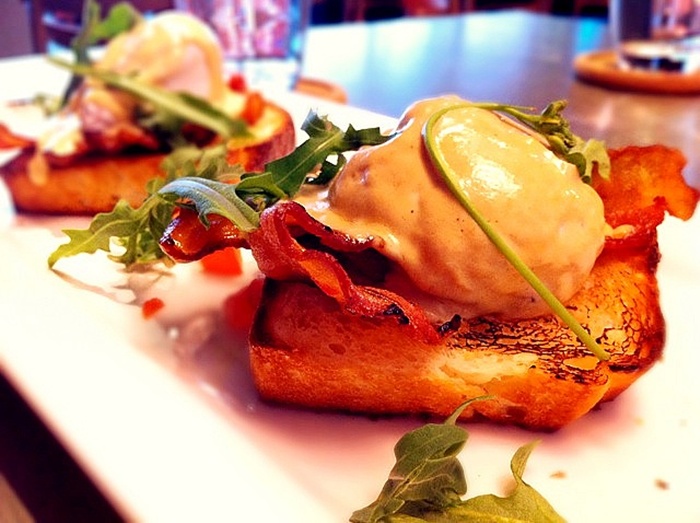 Poached Eggs in Red Wine Hollandaise
 Served with buttery hollandaise red wine reduction alongside bacon strips.
The toast is crusty, bacon's crispy, yolk's runny, & the greens are fresh - everything on the plate is (Y)   
Between the 2, this is the winner for me,
because the awesomesauce(heh!) brought everything nicely together.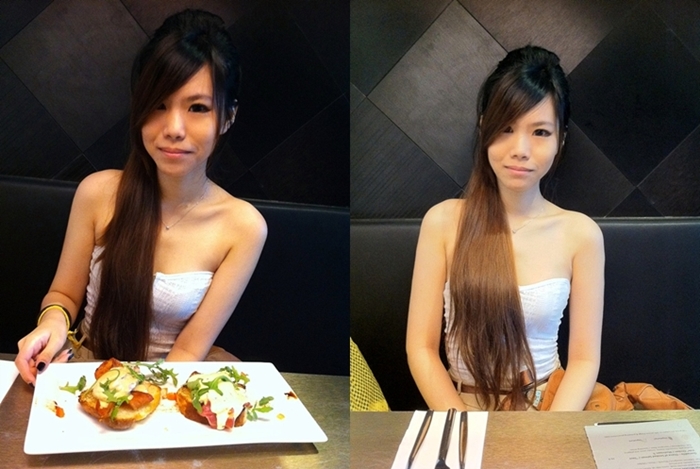 Notice how my smile is minimal
My eyebags were swollen so it's ucomfortable when I smile ):</p> <p>But still I want to pose with my food lol!
   Ciaossu~
 
 </p>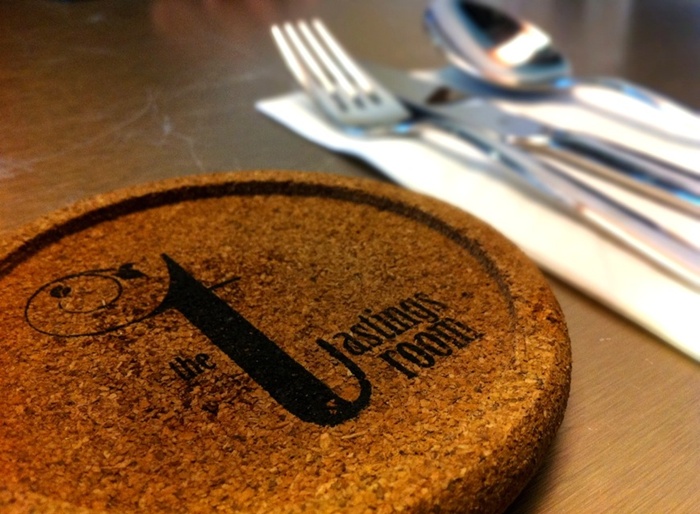 The tastings room
6 Raffles Boulevard
#01-08 Marina Square
Tel: 63381829